Cedar Shake Roof Maintenance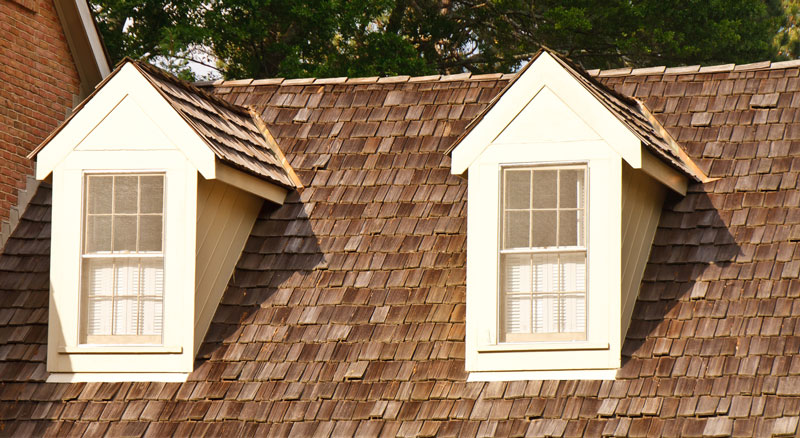 The rustic, natural appeal of Cedar Shake Shingles helps to protect your home from the elements and can last for up to 50 plus years when properly cared for. We can help you with cedar roof maintenance, cedar roof care and cedar shake roof cleaning. Unlike most roofing systems, Cedar Shake roofing requires maintenance and care.
Benefits of Cedar Shake:
Beauty
Longevity
Weather Resistant
Lightweight
In order to get the maximum benefit out of this wonderful roof material, keep it in peak condition, and extend its maximum product life, keep in mind the following steps:
Protecting Your Cedar Shingles
Roof Inspection
Roof Inspection is done with care, we can inspect your roof, most of the time without having to walk on the roof. We have special ladders with large stand offs that allow us to get to most any location on your roof. We are fully insured to protect you. We look at the general surface condition and the condition of the butt ends of your shingles.
Fasteners
Nails and other metal fasteners can pull loose and backout with natural expansion and contraction that occurs with the changing of seasons. Loose fasteners weaken the integrity of your cedar roofing system. In some cases, the nails can be simply nailed back down.
Mold & Moisture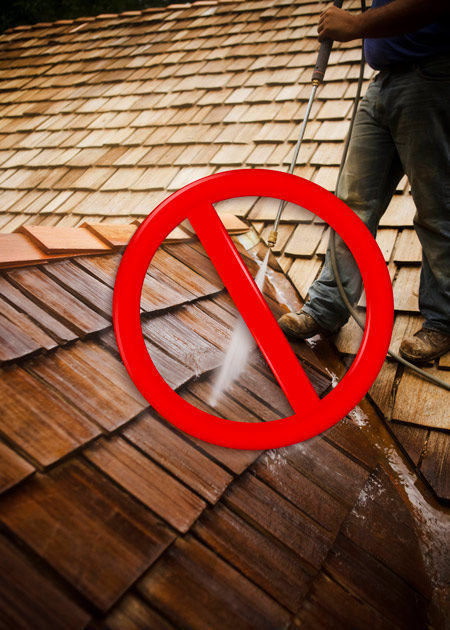 We know some people like the natural look of Moss and Lichen that forms on Cedar Shake Shingles. Most people do not realize that Moss and Lichen do serious damage to your Cedar Shake Roof. Moss and Lichen along with other plant types that grow on a roof holds moisture and rots out the shingles. Cedar Shake Shingles are supposed to get wet and then dry out but with all the growth on the shingles they do not get to dry out and begin to rot. You can hire a professional roof cleaner to professionally clean your Cedar Shake to prevent this kind of damage and prolong the life of your roof! We use a Soft-Wash System to clean your roof. Whatever you do, do not power wash your Cedar Shake.
Debris
Debris can cause standing water, or even draw water up the slope and around the shingles and flashings. Overhanging trees can deposit sap and other types of moisture which can promote the growth of Moss and Lichen and rapid decay. So, it is important to keep your cedar shake roof clear of debris as often as possible.
Valleys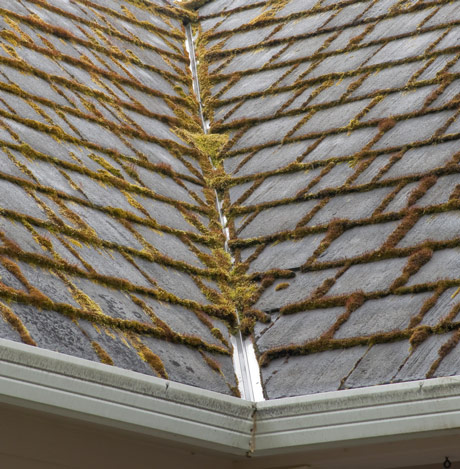 Valleys need to be checked for debris build up, the valley metal needs to be checked for any holes or rust.
The Roof Cleaner provides Western Red Cedar care and provides Cedar Shake house wash service for all your siding cleaning needs. The Roof Cleaner has been restoring Cedar Shakes, and Cedar Shake Maintenance since 2010. The Roof Cleaner can maintain your Cedar Shake and provide the best in Cedar roof cleaning.
Get a Free Quote